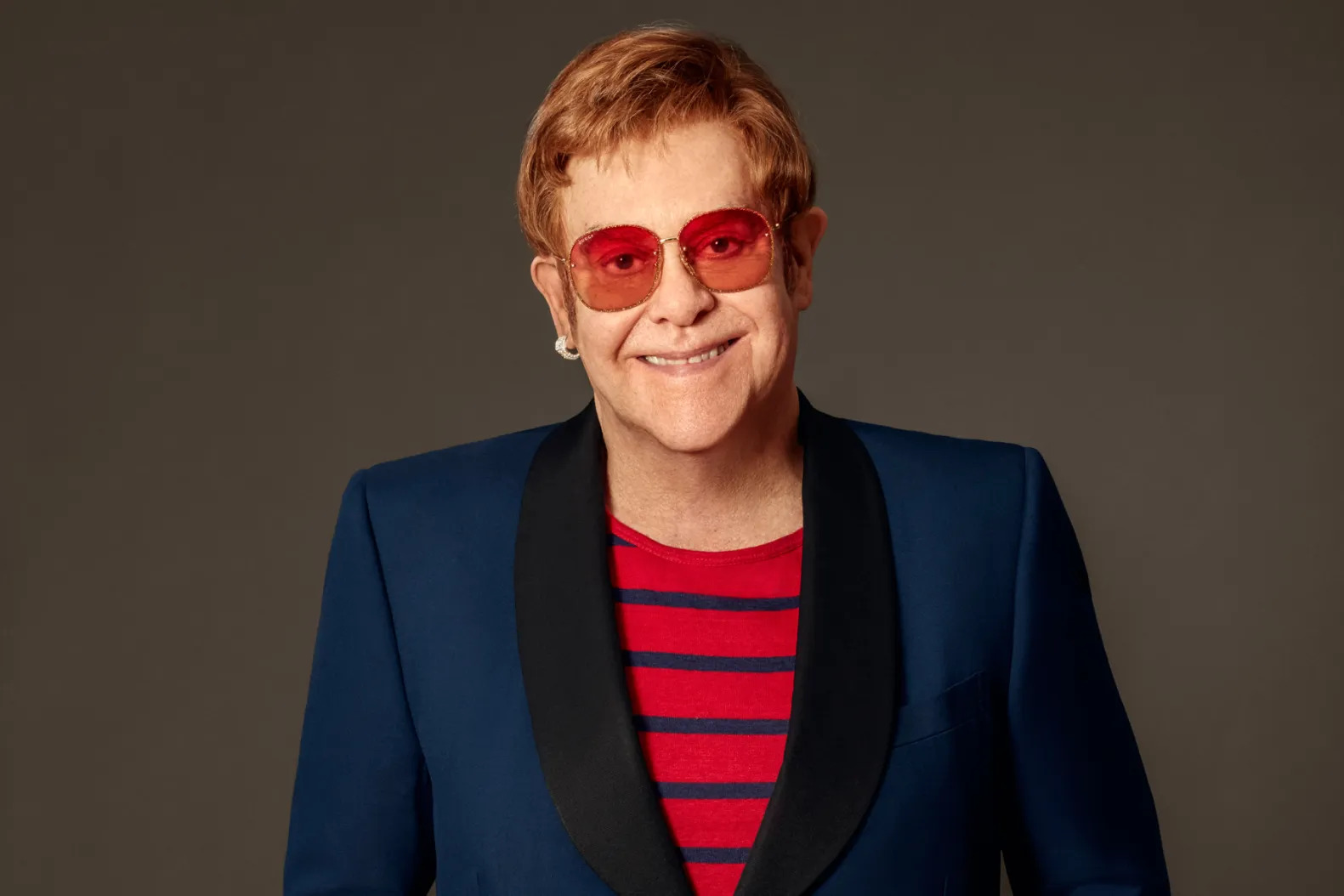 "To be worthy of someone's love, you have to be brave enough and clear eyed enough to be honest with yourself and your partner".

Elton John, Instagram Post (Sep 2017)
Introduction
Elton John, the legendary British singer, songwriter, and pianist, has enchanted the world with his timeless hits like "Your Song", "Rocket Man", and "Tiny Dancer". From the main stage to the heart of the LGBTQ+ movement, Elton's journey has been nothing short of extraordinary. In this Gaydar of the Month, we shall explore how Elton John became an LGBTQ+ advocate and icon that positively impacts the LGBTQ+ community to this day as one of the most famous gay musicians of all time.
Coming Out Story
Behind the dazzling facade of stardom in the 1970s, the 29 years old international superstar carried a deeply personal secret – his sexuality. Unsurprisingly, Elton John's romantic relationships were not straightforward. In 1969, the singer had plans to marry his initial girlfriend Linda Woodrow, but he ended the relationship just two weeks before their wedding date. A year later, he began his first gay relationship with his music manager, John Reid, before it came to an end after 5 years. In the following year, he officially came out as bisexual during an interview with Rolling Stone magazine in 1976.

But 16 years later at 45 years old, he told the same magazine that he was "quite comfortable being gay". It was in 1993 that Elton John began the most important relationship of his life after meeting former advertising executive and now filmmaker David Furnish, whom they have a civil partnership in the United Kingdom and share two sons; Zachary Jackson Furnish-John and Elijah Joseph Daniel Furnish-John.

In a world where public figures were cautious about revealing their true selves, Elton's honesty shocked the world, but also became a role model for countless LGBTQ+ individuals grappling with their identities.
Contributions in the LGBTQIA+ Community
In the years since coming out, Elton John has spoken out against homophobia and discrimination while supporting numerous charities and organisations that promote LGBTQ+ equality. The singer has always been proud of being gay and also offered advice to the LGBTQ+ youth. In 2019, when asked in an interview with Variety what he'd say to any LGBTQ+ kids struggling right now, he responded: "Just be yourself. Don't let anybody do you down".

In 1992, he founded the Elton John AIDS Foundation (EJAF) with a mission to fight against HIV/AIDS and uplift those affected by the disease, which has raised over £300 million to fight HIV/AIDS.

Elton John has always been trying to make the world a more accepting place for all people by being a role model for LGBTQ+ people around the world.
Meaningful Quote
Over the years, Elton John has said words of wisdom that resonates with both the LGBTQ+ community and the rest of the world.

Being happily married for many years, Elton John sought to help many others to do the same. In an Instagram post in Sep 2017, he said, "To be worthy of someone's love, you have to be brave enough and clear eyed enough to be honest with yourself and your partner".
Conclusion
Elton John's journey to becoming an out gay man may be a long and complex one, but the legendary singer-songwriter has long been a beacon of hope for the LGBTQ community and will be for many years to come. His work on behalf of LGBTQ+ rights has helped make the world a more accepting place for the community.

After hearing about Elton's past, we encourage everyone to embrace their true selves and dance to the rhythm of love and acceptance.