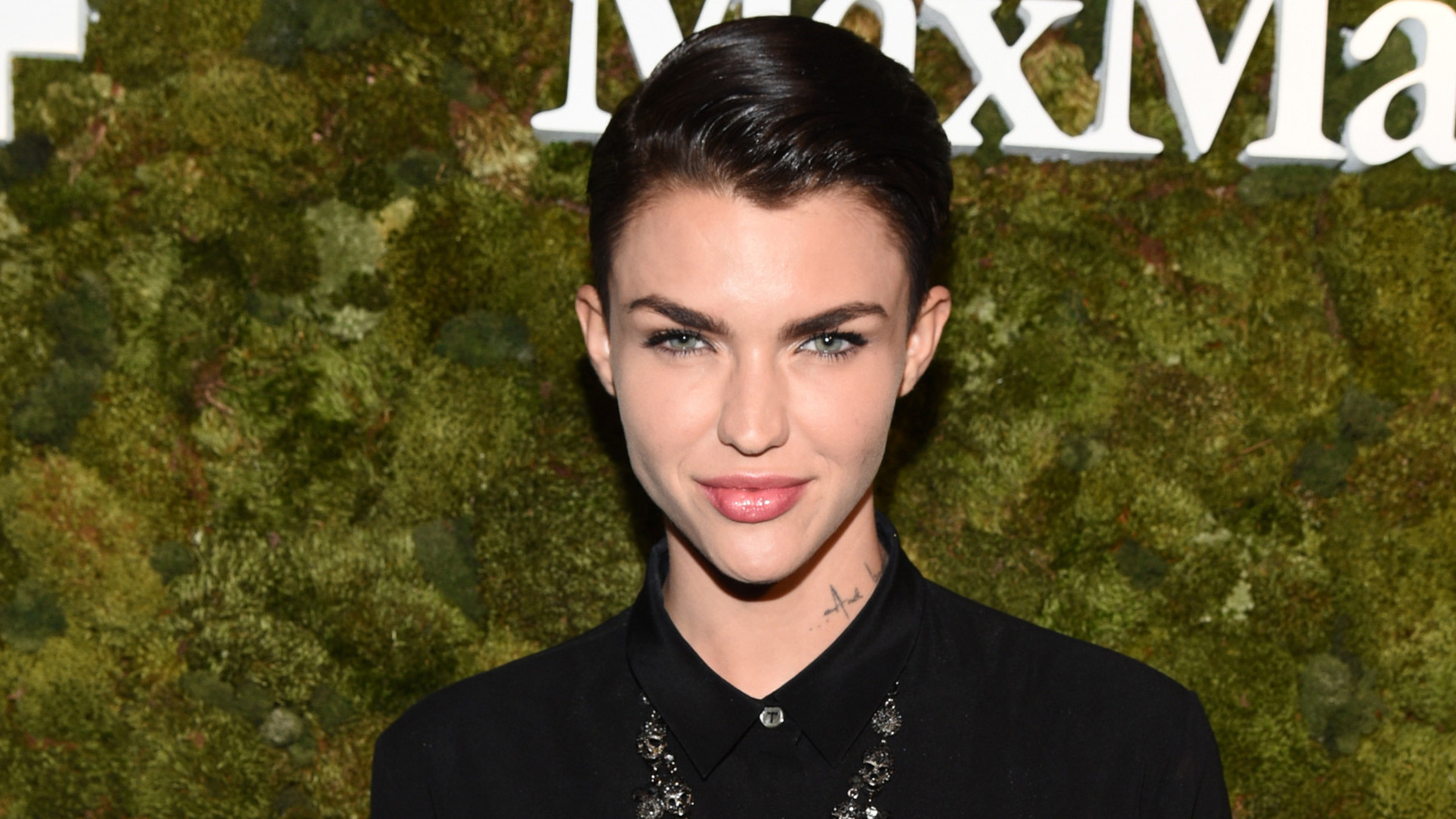 "I just wish women and the LGBT community supported each other more. My wish was we were all a little kinder and more supportive of each other."

Ruby Rose, Entertainment Weekly
Introduction
This Gaydar Feature of the Month features Ruby Rose, a 37 year old Australian model, actress, and activist that has captivated audiences worldwide with her talent and commitment to authenticity. Beyond her striking looks and undeniable talent, Rose's journey of self-discovery and contributions to the LGBT community have made her an influential figure in today's society.
Her "Coming Out" Story
Rose's journey of self-discovery began at a young age when she came out as a lesbian at 12 years old. She displayed courage and resilience in embracing her sexuality, forging her authentic path as this revelation not only marked a pivotal moment in her personal growth but also set the stage for her subsequent exploration of gender identity.

Today, as a gender-fluid individual, Rose continues to challenge societal norms and inspire others to embrace their authentic selves, transcending binary labels and advocating for greater acceptance and inclusivity.
Contributions in the LGBT Community
Rose's impact within the LGBT community extends far beyond her public visibility. Through her collaborations with GLAAD, Rose has actively supported initiatives such as the "Amplify Your Voice" campaign, which aimed to empower LGBTQ+ youth to share their stories and experiences. She has also lent her voice to campaigns promoting transgender rights, challenging discriminatory legislation, and advocating for inclusive policies.

Furthermore, Rose's partnership with The Trevor Project has been instrumental in raising awareness about the mental health challenges faced by LGBTQ+ youth. Her involvement in fundraising events, such as TrevorLIVE, has helped generate critical resources to support the organization's life-saving programs and services.

In addition to her organizational involvement, Ruby Rose's impactful portrayal of LGBTQ+ characters in film and television has resonated deeply with audiences. Her groundbreaking roles, such as Stella Carlin in Orange Is the New Black and Kate Kane in Batwoman, have provided much-needed representation of LGBTQ+ individuals.
Meaningful Quotes from Past Interviews
Rose's interviews have offered glimpses into her thoughts and experiences, providing insights into her journey and activism:

On Rose's journey of self-acceptance and recognition of gender diversity, she said, "I am very gender fluid and feel more like I wake up every day sort of gender neutral."

She also said, "I just wish women and the LGBT community supported each other more. My wish was we were all a little kinder and more supportive of each other." This quote captures Rose's vision for a more inclusive and accepting society.
Recent Achievements
Rose was named the 'Woman of the Year' by 'GQ Australia' in 2015 and she continued to make waves in the LGBTQ+ community by receiving the Stephen F. Kolzak Award at the GLAAD Media Awards 2016, honoring her significant contributions to promoting LGBTQ+ acceptance in the media.
Conclusion
By being true to herself and an inspiration to everyone to do likewise, Ruby Rose is a beacon of light within the LGBTQ+ community, showing us all what it means to stand proudly in our identities and make a difference.