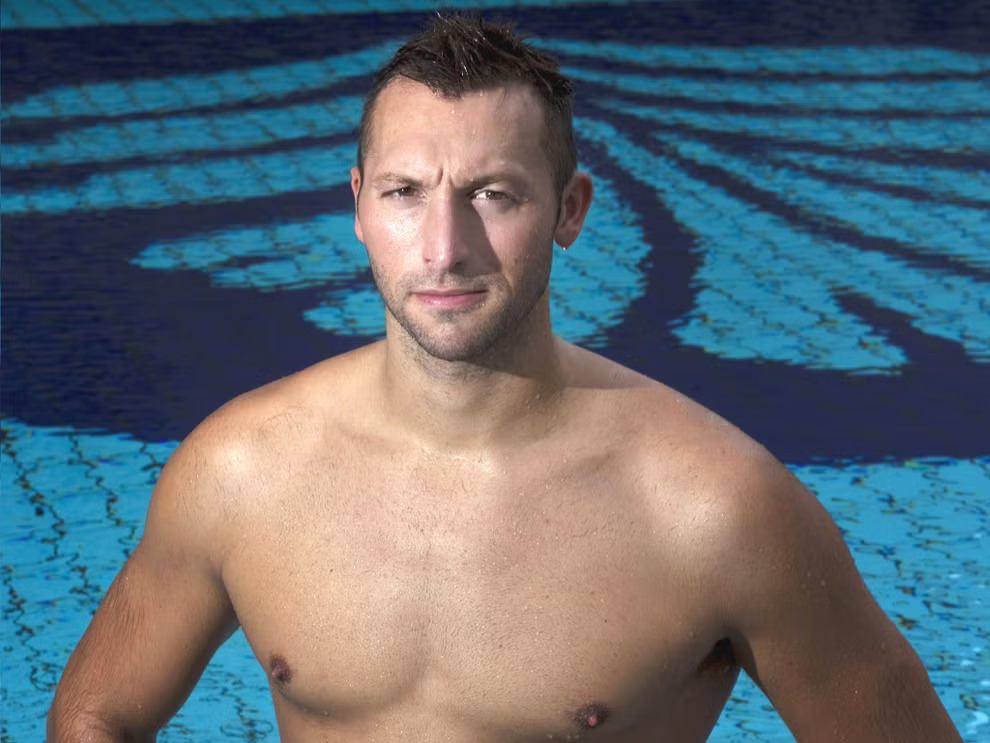 "For me, when I did come out, it was amazing to have such a kind of warm embrace from people."

Ian Thorpe, The Guardian
Introduction
This Gaydar Feature of the Month features Ian Thorpe, a 40-year-old Australian retired athlete. He was one of the most successful swimmer in Australia's history, accumulating five Olympic gold medals and 11 world championship titles between 1998 and 2004.
His "Coming Out" Story
In 2014, Ian Thorpe came out as gay on Australian television during an emotional interview with Sir Michael Parkinson, a television host. By the time he came out, the Australian swimming gold medalist had endured bullying and homophobia for years, saying he knew "what it feels like" to be isolated.

He kept it as a secret out of fear on the negative reaction from his family, friends, and fans. Thorpe was also unsure if Australia wanted its champion to be gay. But on hindsight, Thorpe wished he had come out sooner.

Prior to the revelation, Thorpe had been asked about his sexuality by the media when he was at a tender age of 16 years old. To avoid being teased by his classmates, Thorpe claimed that he was straight. This part of him continued to be suppressed as he didn't want his integrity to be questioned.

Thorpe also went great lengths to hide his sexuality despite the fact that he knew he was gay. In his 2012 autobiography, "This Is Me," Thorpe wrote, "For the record, I am not gay and all of my sexual experiences have been straight. I'm attracted to women, I love children, and aspire to have a family one day."

Since the revelation in 2014, the Australian public, celebrities, fans and fellow athletes of the swimming legend were overwhelmingly supportive of Ian Thorpe's bravery and honesty. This shows the importance and positivity of fostering an open-minded society, so that when individuals discover important element of their identity, they do not feel the need hide it as though they have done something wrong.
Contribution to the LGBT Community
Besides winning multiple Olympic gold medals, Ian Thorpe made history by becoming Australia's most high-profile gay sports figure.

By speaking out openly about how he suffered stigma and homophobia as a teen and young man, he sought to change societal attitudes towards the LGBT community. He hoped that other gay men will feel less isolated and more included in sports, arts, and popular culture. He equated his coming out to a necessary event that would eventually encourage younger athletes to pursue careers in sports regardless of their sexuality.
Meaningful Quotes from Past Interviews
During a 2016 Australian sports stars panel discussion, Thorpe said, "When more LGBT athletes come out …that's when younger kids are going to go, 'Oh, sexuality is not going to be a barrier to success.'"

"For me, when I did come out, it was amazing to have such a kind of warm embrace from people," he said in an interview with The Guardian.
Recent Achievements
During his swimming career, Thorpe donated all prize money to charities. Renowned for his generosity, he founded Ian Thorpe's Fountain for Youth in 2000 in the belief that all children should be treated equally. Thorpe advocates for equal treatment of children, particularly Australian Aboriginals, who lack the same rights as their fellow countrymen.
Conclusion
Being one of the LGBTQ icons in the early 2000s, Ian Thorpe is a role model not just as a swimming superstar, but his inspirational stories and achievements as a gay person makes him a hero to many.