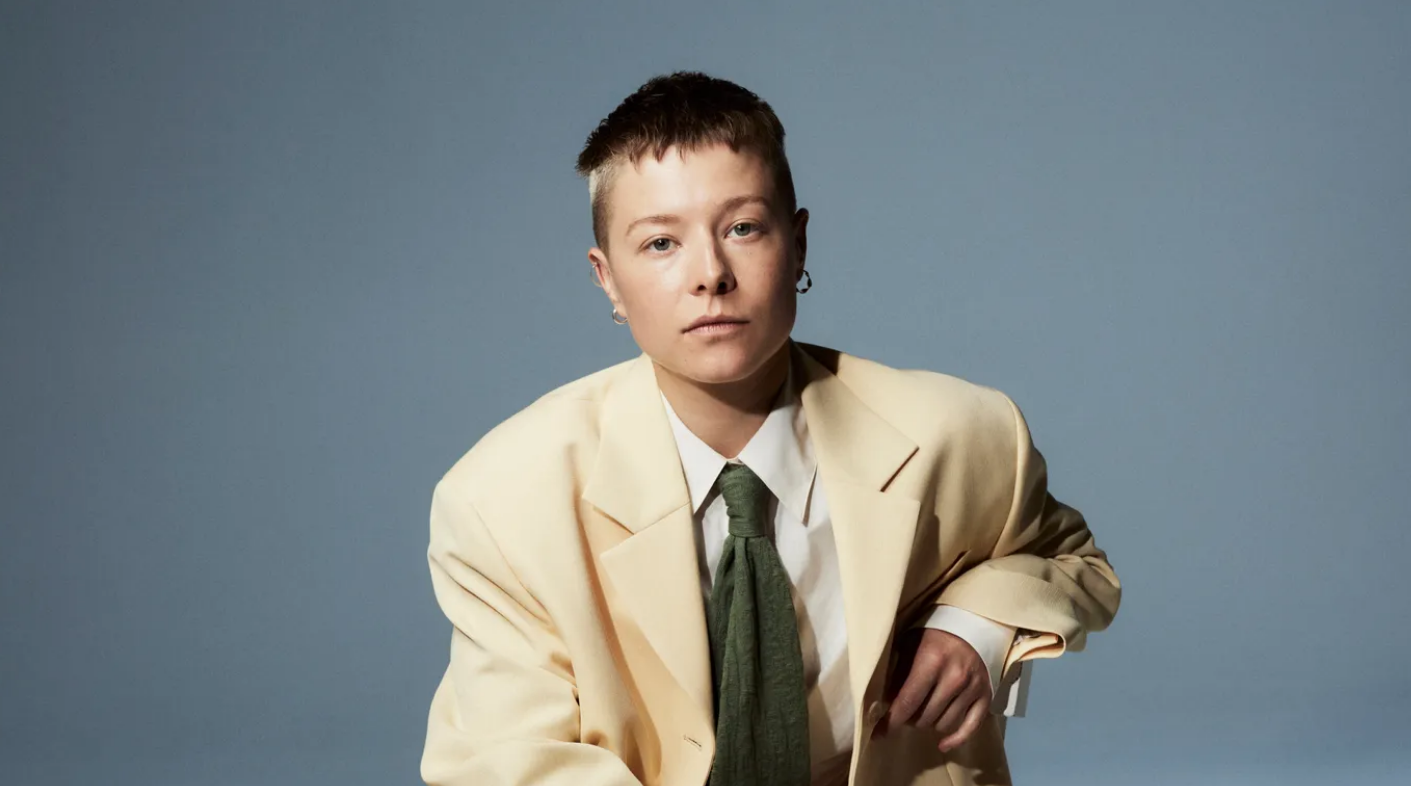 "It's kind of a surreal thing because when I was starting out, I really felt I had to pretend, to present as a woman in order to find success in this industry."

Emma D'Arcy, PinkNews
Emma D'Arcy's Journey as a Non-Binary Actress
Emma D'Arcy is perhaps the most recognizable non-binary actors in the world today, having come out with their gender identity in their role as Rhaenyra Targaryen in House of the Dragon, and their speech during the 2023 Golden Globes, where they had been nominated as best actress.
But what makes Emma's story unique? Why should people care that she revealed to the world their identity as a non-binary?
Their "Coming Out" Story
Emma D'Arcy's decision to announce publicly their identity as non-binary didn't come easily, given that they feared the consequences it would have on their career. But by making it know who they really are, their hope is to create room for people like them.
But how exactly did Emma come out? It was at 2023 Golden Globes, where Emma was a first-time nominee that they felt they could no longer pretend to be anything other than non-binary, earning a place in the LGBTQIA community.
For Emma, pretending "wasn't sustainable" and as soon as they stopped it, they got a nomination for a Golden Globes best actress for their role in House of the Dragon. It was a signal that those who identified themselves as genderqueer were getting more recognition with each passing day. They took to the red carpet with an oversized black blazer and a skirt on top of pants. Their strikingly short hair showed an individual who wasn't going to shy away from their true identity.
In fact, at the shooting of the HBO's House of the Dragon back in 2021, it was the first job for Emma to reveal their non-binary identity to work as HBO asked them what pronoun do they use. House of the Dragon, a prequel to Game of Thrones, was adapted from George R. R. Martin's fantasy book, Fire & Blood.
Their Contribution in the LGBT Community
Having been quiet about their identity, Emma D'Arcy is just starting to contribute to the LGBTQ community. They look poised to stand up for those who cannot raise voices due to not having a highly visible platform.
They view their nomination for best actress at the Golden Globes as an opening for non-binary individuals to get more recognition.
In House of the Dragon, Emma's character as Rhaenyra Targaryen struggles with the restrictions on women and is aware of how her position might be different if she were a man. Thus, the role of Rhaenyra resonates with them because of the character's desire to inhabit a male space; her desire for a life that her gender bars her from.
Quotable Quotes from Past Interviews
Emma D'Arcy recently spoke at the 2023 Golden Globes, where they had been nominated as best actress. They said the following about that nomination, "It's kind of a surreal thing because when I was starting out, I really felt I had to pretend, to present as a woman in order to find success in this industry."
They said, "Anyway, it wasn't sustainable, and I stopped pretending, and weirdly, it's at that point that I got nominated for best actress at the Golden Globes, which is beautifully ironic."
They went on, "I think the most important thing is that it implies that the space for Trans people and gender nonconforming people is getting bigger all the time. So, I feel very privileged."
Conclusion
In the LGBT community and the entertainment business, Emma D'Arcy is a prominent personality. Their life illustrates the importance of honesty and the influence one person can have on bringing about change. Emma is a light of hope for the LGBT community and beyond because of their steadfast dedication to equality and representation, which continues to motivate and empower people around them.