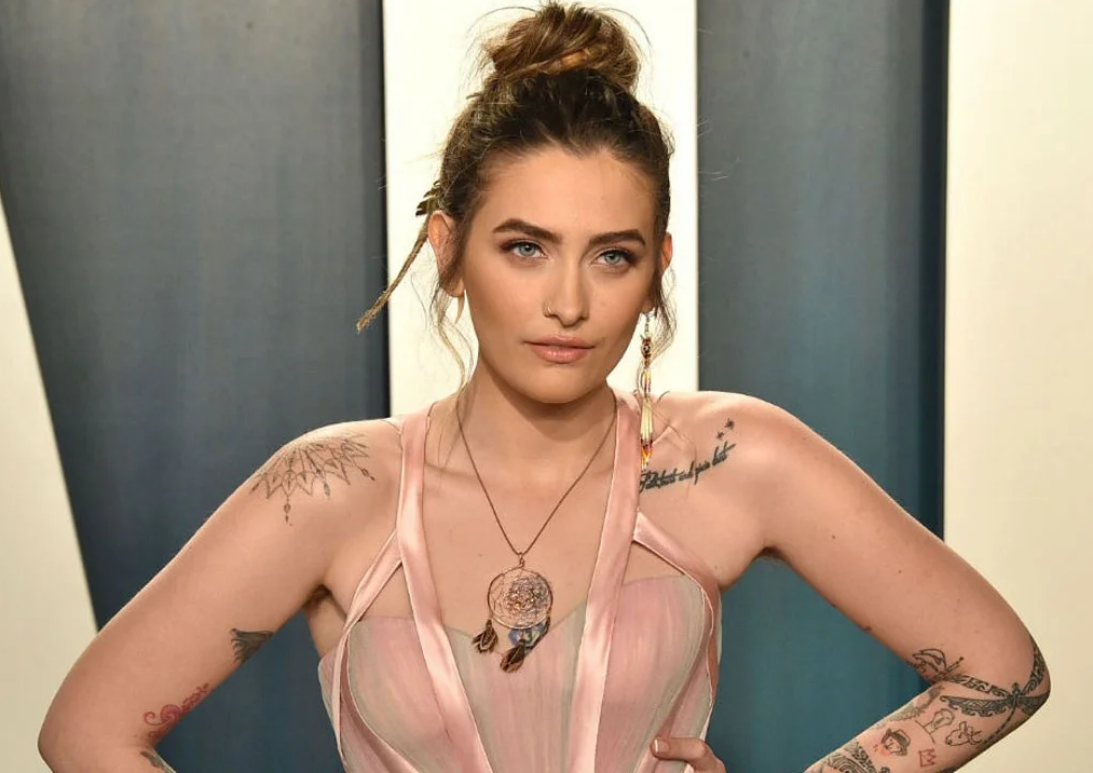 Welcome back to yet another episode of Gaydar! This month we are featuring yet another fresh and talented mind from the LGBTQIA+ community.
Today we will be reviewing the arts and creation of Paris Katherine Jackson. Her last name might sound similar to Michael Jackson, the King of Pop's name, and that's because they're related! Michael Jackson married Debbie Rowe in 1993 and had three kids, Prince, Paris and Bigi Jackson. Let's focus on the princess of the Jacksons, Paris!
Jackson was born in Beverly Hills, California on the 3rd of April in 1998, and was hidden away from the public per her father's request for the first 4 years of her life. When she was finally shown in public, it was pretty clear that Paris had a knack for arts, just like her father.
Michael, her father, honed her skills from an early age. He taught her how to sing, dance, create art up until his death in 2009. Paris was around 9 years old and she remembered it so well, she planned to keep her father's legacy alive as much as possible.
In 2010, Jackson and her brothers gave an interview for Oprah Winfrey alongside their grandmother Katherine and their cousins about life after her father's death. She and her brother Prince also accepted the Lifetime Achievement Award at the 2010 Grammy Awards on their father's behalf. Along with that, Paris and her two siblings Prince and Blanket and her grandmother Katherine made plans to put together a documentary film entitled Remembering Michael in remembrance of her deceased father. It had been hoped that costs associated with the making of the project were to be funded via contributing fans through the crowdfunding site FundAnything. However, due to the uproar from the fans and media sparked by this method, Katherine decided to shut down the campaign. In a sneak peek of the documentary, Paris remarked that her father had promised to teach her his famous dance move, the Moonwalk, but never had the chance.
Paris and musician/singer Gabriel Glenn formed a musical duo called The Soundflowers and performed their first gig at Canyon Sessions on June 23, 2018, with original songs "Daisy" and "In the Blue". Jackson sings and plays the ukulele while Glenn also sings and plays acoustic guitar. The Soundflowers released their first self-titled EP on 24 June 2020.
On June 24, 2019, the eve of the 10th anniversary of her father's death, it was confirmed that Jackson would make an appearance in the third season of the VH1 television series Scream. Jackson then appeared in Habit, portraying Jesus Christ. Jackson also signed a deal with Republic Records. Her first single, "Let Down", was released on October 29, 2020, as well as the music video for the song. Her debut album, Wilted, was released on November 18, 2020.
So not only is Paris pretty, talented and smart, she's also one of the pure, bright creative minds out there, taking so much from her father and continues to give the best, the passion she has continues to be an inspiration for us all.
On July 13, 2018, in response to a question on her Instagram profile about whether she is bisexual, she wrote: "That's what you guys call it so I (sic) guess but who needs labels."
She later added to Twitter: "Everyone has known for years I came out when I was 14, WTF." and "How many times have I publicly referred to the community as 'my fellow LGBTQ+'? Like, even on stage. I've been a part of the community for years. I even mentioned having crushes on girls when I was eight in a magazine before. I've been caught kissing girls in public." Again, she added to her Instagram page: "And I'm not bisexual, I just love people for people.
In July 2020, Jackson discussed her sexuality in her docuseries, Unfiltered: Paris Jackson & Gabriel Glenn, in which Jackson stated "Never thought I'd end up with a dude; thought I'd end up marrying a chick or…" She also stated that she has "dated more women than men" but that she "wouldn't consider myself bisexual because I've dated more than just men and women; I've dated a man that had a vagina.
This sparks a lot of unnecessary drama and hatred towards her, when she was caught kissing her fellow models, or several different actresses, most of the comments were shaming her, telling her to "get a grip on your life" and made remarks on how her father, Michael Jackson would absolutely hate seeing her daughter turns out as part of the LGBT community. Even going so far to say that "he would've disowned her" if he ever knew that she would be dating not only men. But we seem to have missed the important thing about this father-daughter relationship dynamic, is that Michael loves children, especially his own, and would do no such thing. Michael in his past interviews have mentioned so much that "Paris is my life, and I would do everything to protect her, and love her no matter what"
So, our conclusion today would be to learn from Paris and his late father Michael, what is important in our lives is not what other people think of us, is what we think of ourselves, many of us desperately craves the approval of people, so much so to the point it erases your personality, the spots that makes you unique, can't let that happen.
Remember, approval comes from within, and take it from Paris Katherine Jackson to know that love is love, it doesn't matter what it looks like, who you love, and how you love, as long as you're making the world a better place, then there's absolutely nothing wrong with that!