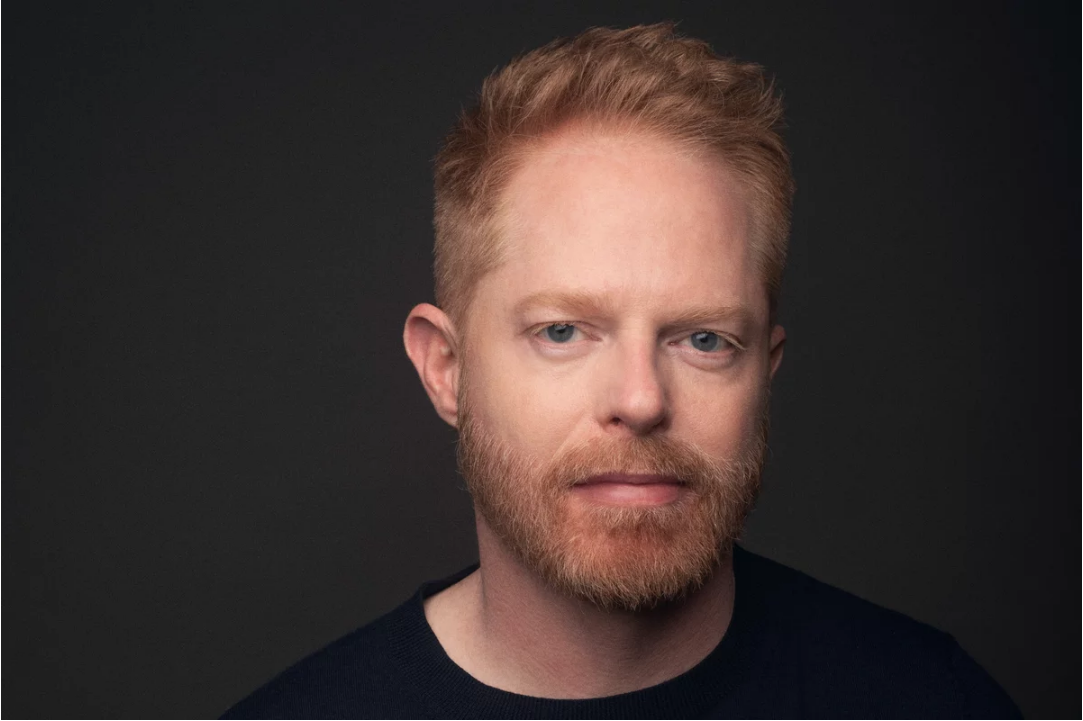 This month, our Gaydar feature highlights the talented, bright, creative and gorgeous mind of Jesse Tyler Ferguson! He plays the main character of the Tucker-Pritchett family from the hit series "Modern Family". We're talking about Mitchell Vincent Pritchett, portrayed by the gay actor Jesse Tyler Ferguson.
Jesse Tyler Ferguson was born in Missoula, Montana to Anne Ferguson and Robert "Bob" Ferguson. His parents divorced when he was 18 years old. Ferguson has a brother, Ben Ferguson, and sister, Kelly Ferguson. At age eight he decided to become an actor, and joined the Albuquerque Children's Theater, where he was a member for six years. At Albuquerque's St. Pius X High School, Ferguson played Albert Peterson in Bye Bye Birdie and General Bullmoose in Li'l Abner. He participated on the speech and debate team and graduated in 1994. And after high school Ferguson attended The American Musical and Dramatic Academy (AMDA) in New York City.
On television, Ferguson was among the large ensemble cast on the short-lived CBS sitcom The Class, playing Richie Velch. Ferguson co-starred in the 2008 thriller Untraceable. From 2009 to 2020, he has played the role of Mitchell Pritchett, the openly gay lawyer on the ABC sitcom Modern Family. Married to Cameron Tucker, or shortly Cam. For his performance, Ferguson has received five consecutive Emmy Award nominations for Outstanding Supporting Actor in a Comedy Series.
We must say that his role as Mitchell Pritchett was the highlight of the show, portraying the strict, quick-thinking, serious, and yet lovable and trusty lawyer in an openly gay relationship. This is just what the world needs, because Modern Family not only offers us a fresh, comedic take to family life, but also taught the audiences many life lessons, especially for parents dealing with an openly gay kid, siblings with a gay brother, or for the whole extended family as well.
In the Modern Family show, Jay, or Mitch's father, had difficulty accepting the fact that his son is gay. In one of the episode "Fifteen Percent", he was quoted saying "I had to actually come out to my dad three times before he acknowledged it. I'm not sure if maybe he was hoping he heard it wrong, like I said "Dad, I'm grey." Which attracted a lot of laughs, but it was definitely pretty similar to what almost all the LGBTQIA members are feeling out there in the world. Sometimes our family or peers just hope they heard it wrong, maybe because it is still considered a "taboo" to be LGBT in some countries.
Jay was a tough father growing up and took a while to accept that his son is gay (even though it was apparently obvious in childhood). This is yet another one of the relatable things to happen to most of us in the LGBT community, families usually take a while to accept the fact that their loved one is a little different in terms of partner preference, but what matters is, like Mitch, our families should accept who you are whole-heartedly.
In real life, Mitch aka Jesse is married to his lawyer husband Justin Mikita for almost a decade. Their relationship has been quoted as "sweet, extravagant couple goals". It just goes to show that no matter the relationship, if it starts with love, its going to grow with love, no matter race, gender, preference and any other variables.
Always remember that the most important acceptance you can get is from yourself and for yourself, as long as you find peace in yourselves, everyone will have peace for you.
Lastly, Happy New Year and everyone at PN hopes that you are still shining as bright as the sun. May this year bring you lots and lots of rainbows and happiness, inside or outside the closet!