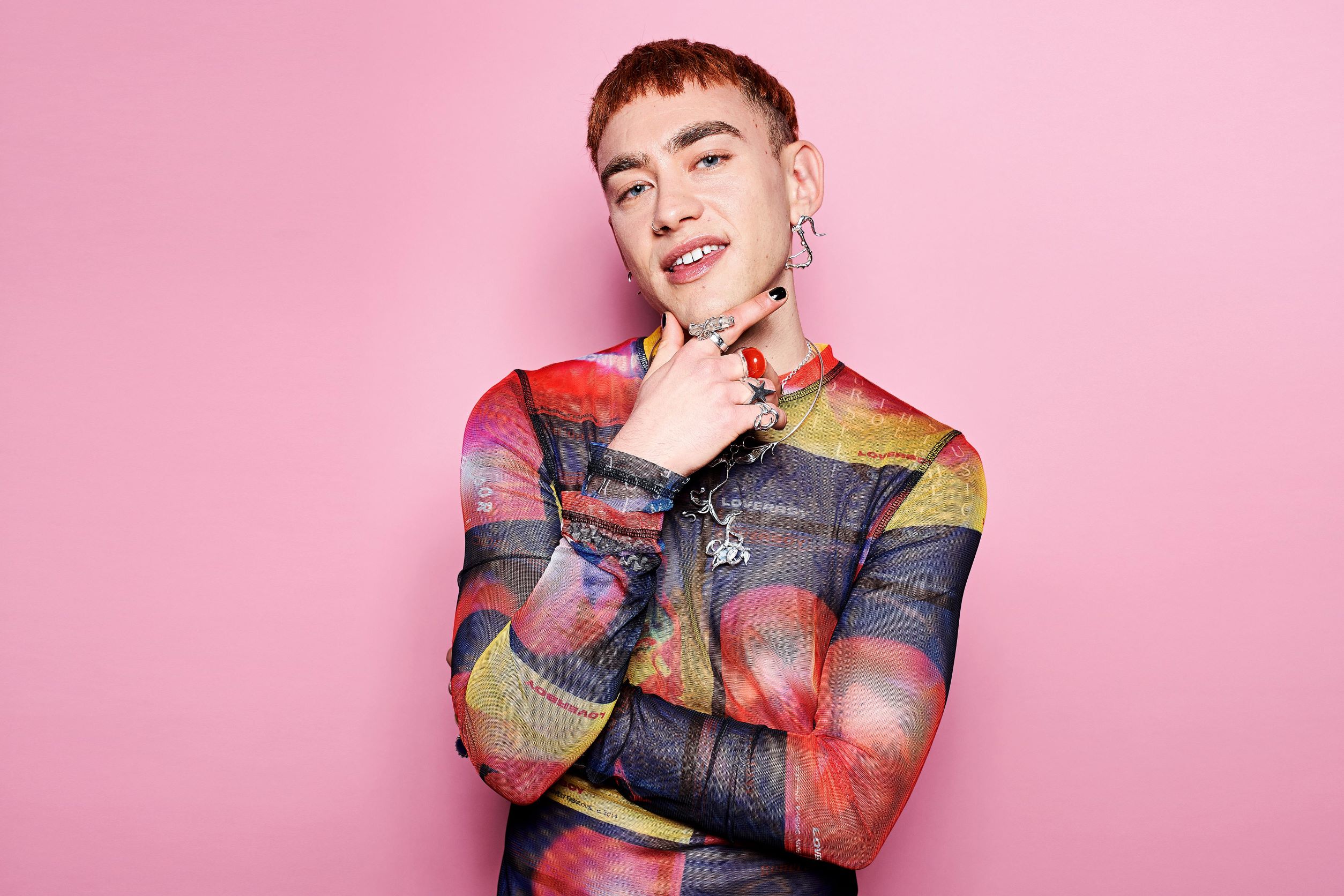 "It is kind of sad to me that we don't have gay popstars singing about men using a male pronoun, but that could change hopefully."

– Olly Alexander, as quoted from his interview with Digital Spy
Welcome back to another episode of Gaydar Feature of the Month! This month, we'll be showcasing the talented singer Olly Alexander and his former band, Years and Years.
In 2010, Years and Years was founded as a band after Mikey Goldsworthy met Noel Leeman and Emre Türkmen online. After Goldsworthy heard Alexander singing in the shower, he later joined the band as its lead vocalist. A fifth member was added to the group— Olivier Subria. Leeman and Subria left the band subsequently, leaving the remaining three to continue its legacy. The group signed a deal with a French label Kitsuné and released two singles, "Traps" and "Real" in 2013 and 2014 respectively. Their popularity continued to grow ever since.
In 2015, they finally released their first indie-pop album titled "Communion". Their biggest hit single "King" from Communion reached number one in the UK Singles Chart in March 2015, and peaked within the top ten of the charts in various European countries. They also had a special collaboration with Tove Lo on their song "Desire", who was featured on a previous Gaydar article by Pelangi Nusantara.
Years and Years released a pro-LGBT music video for "Desire", celebrating different kinds of sexuality and queer identities.

In an open letter adding more context to the music video, Alexander stated that "Most of the pop videos I've seen that have any male and female interaction are usually centered around a romance, and that's great, I am all for romance, but let's face it there are a lot of other sexualities and identities that are well deserving of some shiny pop video love."
"I've been wanting to make a video with some of my queer family for a long time and 'Desire' felt like the right time to do it… Pop music has a pretty good track record of embracing queer culture, it's been a safe place for some of our most visible queer icons, we have more out and open non-straight stars than ever before.
Alexander later released "Sanctify" on 7 March 2018. Alexander explained his inspirations for the song came from experiences he had with men who claimed to be heterosexual but struggled to embrace their queer identities.
On 18 March 2021, the band announced that while Goldsworthy and Türkmen would still be involved as instrumentalist and writer/producer respectively, Alexander would be going solo, though still releasing music under the band's name.
Now let's delve a bit into the background of Alexander!
He was born in Harrogate, New Yorkshire. He had always been a performer, acting in school plays from a young age. By age 10, he was already writing his own songs on his father's Casio keyboard. Apart from his musical talents, he also acted in films such as Summerhill, Bright Star and Funny Bunny.
In January 2021, Alexander appeared in a leading role in It's a Sin, which depicted gay life in the 1980s and early 1990s, with the onset of the HIV epidemic. The show and Alexander's performance earned critical acclaim, with some critics expressing their desire for Alexander to win a BAFTA for his performance.
As a gay songwriter, Alexander stated in interviews that he would like to see greater use of the qualified male pronoun in music. Several Years & Years songs feature male pronouns. "It is kind of sad to me that we don't have gay popstars singing about men using a male pronoun," he told Digital Spy, "But that could change hopefully."
Though his work with Years & Years, Alexander has not been shy and openly references his sexuality. He mentioned that he "can't speak for all gay people, because there are so many different issues, and experiences, and different shapes and sizes. But I can speak for myself, and that is what I'm doing if I'm going to be writing songs and giving interviews, I want to be able to speak about something I care about."
Alexander is such an inspiration in living authentically and not being ashamed of his queer identity! To conclude our blog today, remember that finding yourself is a part of the human experience. There is no need to feel ashamed for having an attraction and loving anyone. Love knows no limits and has no boundaries.
See you next month in our next episode of Gaydar 🙂